Monday, February 20, 2012
Bar! Mitzvah!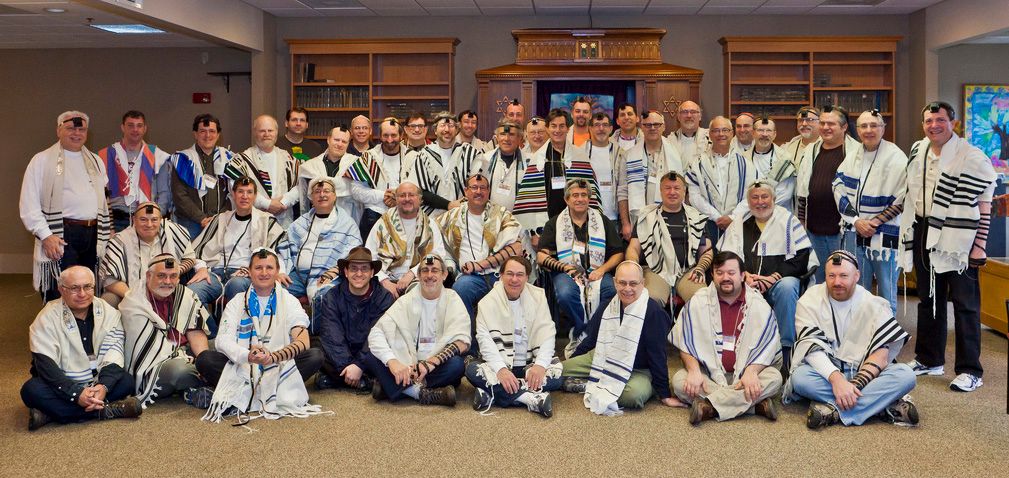 The Class of 2012: attendees at the 13th annual Anshei Darom Retreat at Camp Ramah Darom.
This year's Anshei Darom Retreat was not just any Retreat... because this was the
thirteenth
gathering of the Men of the South. Yes: it was the Retreat's Bar Mitzvah year, and what better way to celebrate it than by combining spirits and spirituality, putting the Bar and Mitzvah in Bar Mitzvah?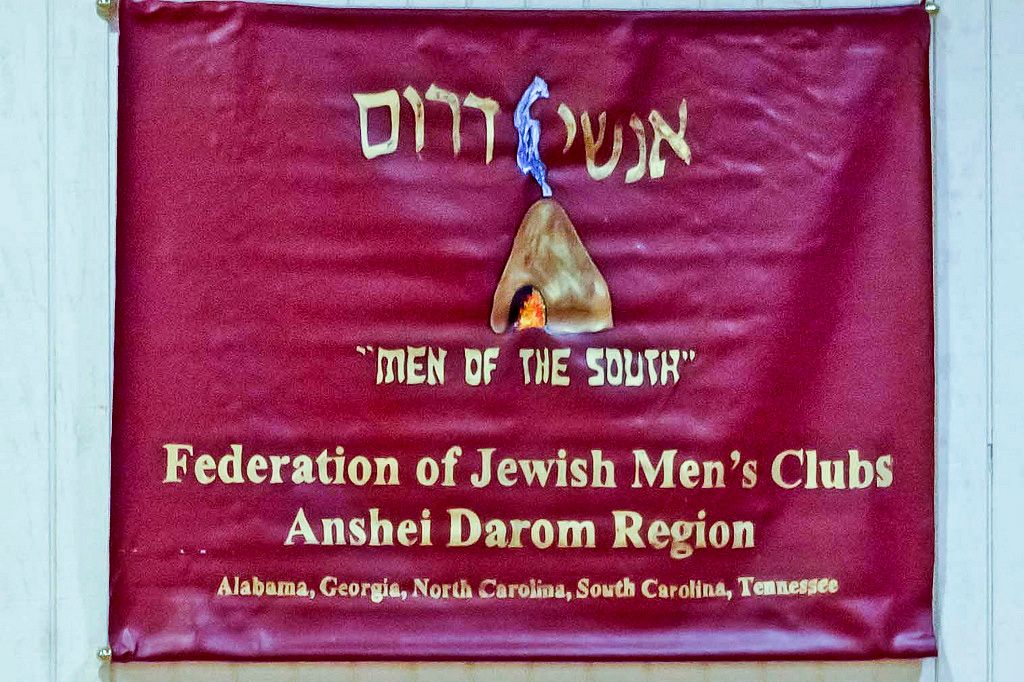 The Anshei Darom Regional Banner.
Rabbi Shalom Lewis (of Congregation Etz Chaim in Marietta, Georgia) was the Scholar-in-Residence at this year's Retreat. With discussions ranging from the personal, moral, and religious issues that arise when marital fidelity is challenged by a spouse's serious illness or dementia, to whether the Eternal intervenes in people's lives as a result of prayer, we had plenty of intellectual stimulation.
Mike Mills, international president of the Federation of Jewish Men's Clubs (and a member of Synagogue Emanu-El in Charleston) delivered a scholarly d'var Torah on individuals and their responsibility to the society around them - the theme of Shabbat Shekalim. As Shabbat wound down, he shared his thoughts on Meaningful Relationships... more food for serious contemplation.
Joe Ziskend and Mike Mills enjoy the Friday afternoon sunshine.
The Famous Sweat Hut.
Steve Bodenstein, our very own
Pocket Fisherman
Compleat Angler, gets ready for our Shabbat meal of Bluefin Gefilte Fish.
And speaking of food, there was an excellent menu served up by the fine Tumbling Waters staff. Tender roast chicken, ratatouille, and baked sweet potatoes made for a fine Shabbat meal.
Even the weather cooperated. A warm, sunny Friday afternoon was followed by a slightly cooler, cloudier Shabbat - but the predicted rain held off until well after the festivities at the campfire and the Famous Sweat Hut. Those who preferred not to brave the evening air went indoors and had an opportunity to watch the Hallmark Hall of Fame production of Mitch Albom's
Have a Little Faith
, in which Oscar-winning actor Martin Landau portrayed Rabbi Albert Lewis (z''l) - Rabbi Shalom Lewis's very own father.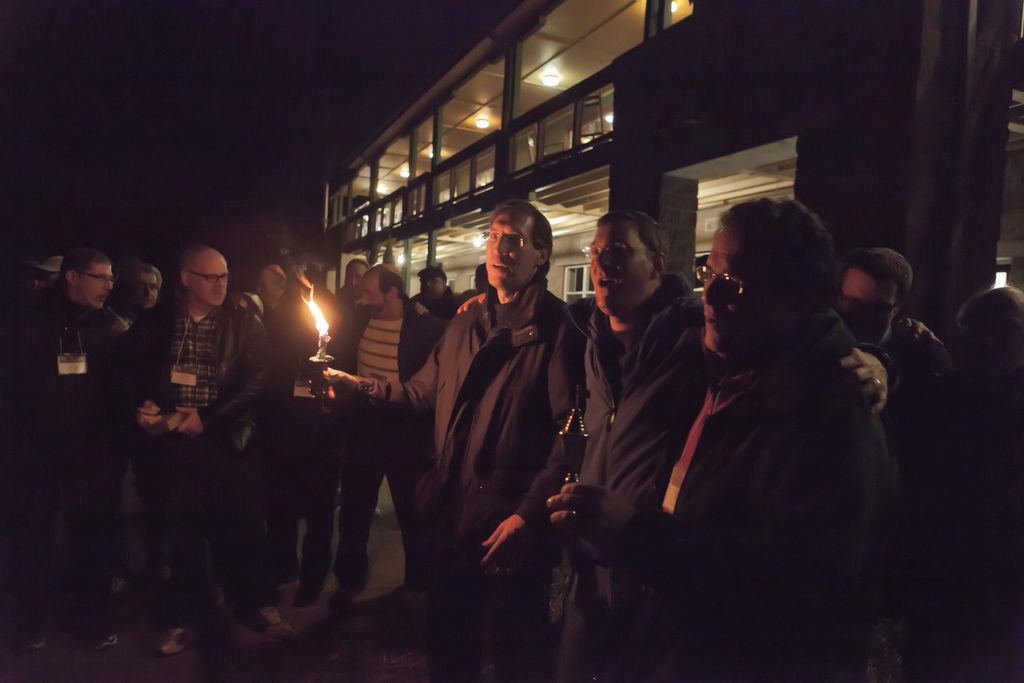 Havdalah, the farewell to Shabbat.
Another wonderful retreat... now, when's the next one?
[Photo credits: 1,2,6,7 Jeff Frankel; 3,4,5 Steve Krodman]
Labels: Past Retreats